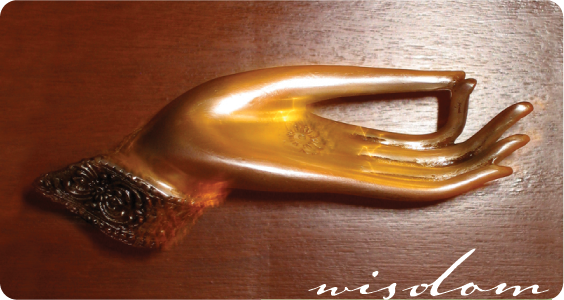 SHINING LIGHTS ON OUR PATH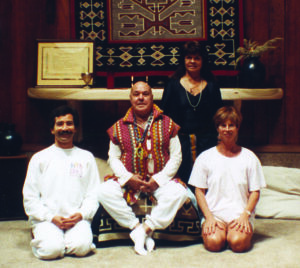 WALT BAPTISTE
Michele and Mehrad collectively studied over fifty years with Walt Baptiste, who was a master of Raja Yoga and a visionary pioneer of the physical fitness, yoga and human potential movement. A former Mr. America, Walt combined the pursuit of physical health with the spiritual journey toward enlightenment. In 1934, Walt established the first wellness center in San Francisco combining physical culture, yoga, weight training, meditation, and the science of breath. He and his wife, Magana, inspired tens of thousands to embrace the world of body, mind & spirit. He received the sacred title of Yogi Raj, "king of yogis", from the spiritual giant Swami Sivananda.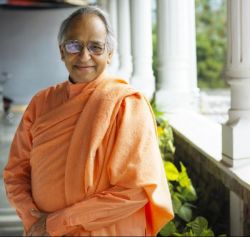 MAHAMANDALESHWAR SRI SWAMI VEDA BHARATI
Swami Veda Bharati was the founder and spiritual guide of the Association of Himalayan Yoga Meditation Societies International(AHYMSIN) based in Rishikesh, India. He was the Chancellor of the Himalayan Institute University and Hospital in Dehradun, India. Swami Veda was honored by the Swamis of India, who conferred on him the title of Mahamandaleshwara, placing him among the leading Swamis of India. He was able to conduct meditation in seventeen languages, and is known for his ability to guide audiences to meditative stillness.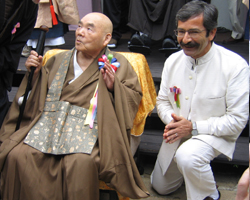 KYOZAN JOSHU SASAKI ROSHI
Joshu Roshi respresents the last of a generation of pioneering Japanese Zen Bhuddist teachers who brought dharma to the West. He became a novice at the age of fourteen under Joten Soko Miura Roshi, a master in the Rinzai School of Zen Buddhism. In 1962, Joshu Roshi began teaching in America. His temple, Rinzai-Ji, was established in Los Angeles in 1968, followed by the Mount Baldy Zen Center and the Bodhi Manda Zen Center.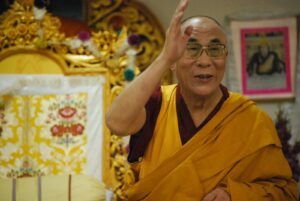 H.H. THE DALAI LAMA
His Holiness the 14th Dalai Lama, Tenzin Gyatso, is both the Head of State and the spiritual leader of Tibet. At the age of two, he was recognized as the reincarnation of the 13th Dalai Lama, Thubten Gyatso. His Holiness was awarded the Nobel Peace Prize in 1989 for his non-violent struggle for the liberation of Tibet. His is also the first Nobel Laureate to be recognized for his concern for global environmental problems, and he continues to travel the world today promoting peaceful negotiations.