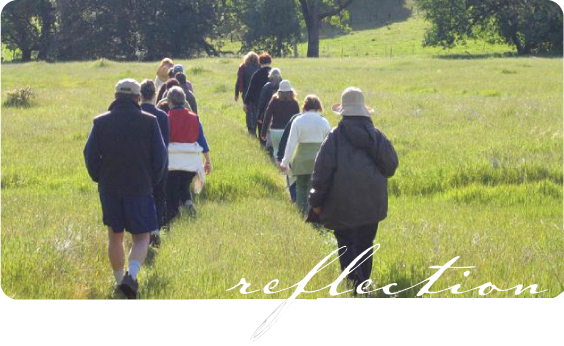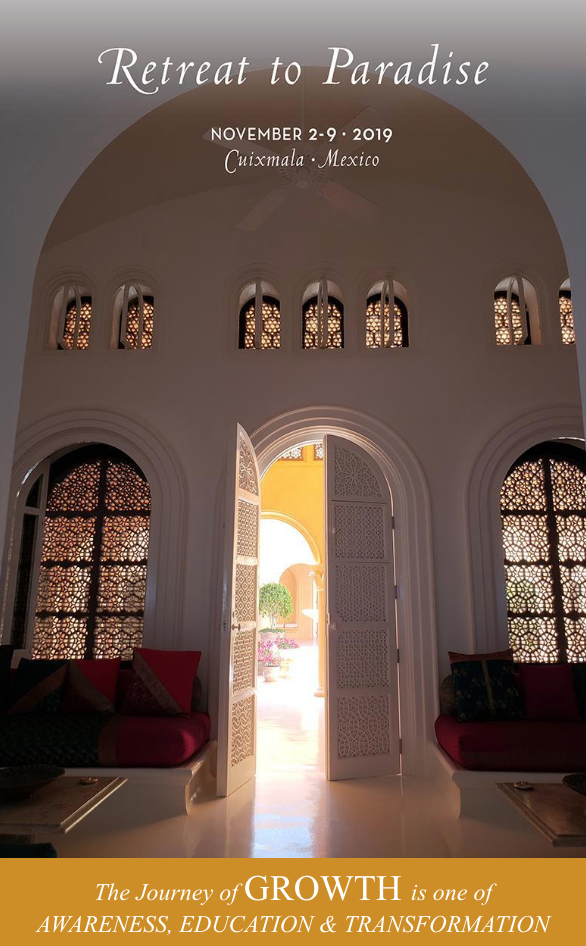 AWARENESS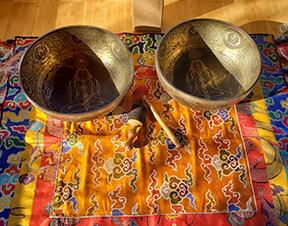 We live in this pivotal moment in history and have arrived at a crossroads. We either use the wisdom gained and the technology we developed to correct the course of our path OR we are doomed to destroy our environment and end the human journey on this planet.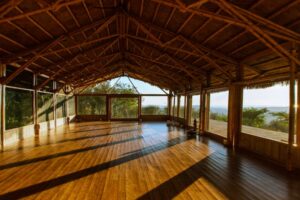 EDUCATION
Nature is our best teacher for living in harmony with our surroundings. Observe Nature. Learn the natural laws. Apply them to your personal and professional life in order to grow and prosper.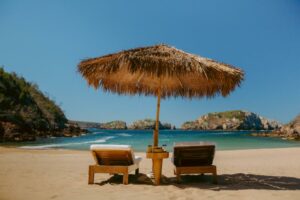 TRANSFORMATION
Finding the place where your soul rests and thrives. A place of Inspiration, Enthusiasm, and Encouragement.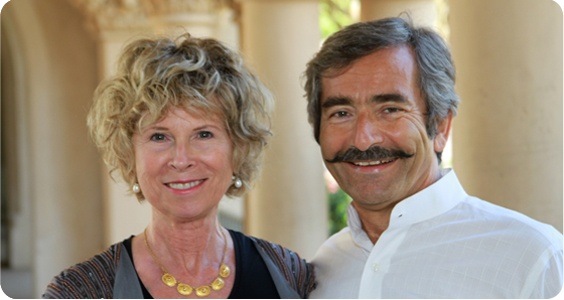 WE INVITE YOU to join us on this journey of
Innate Awareness, Self-Discovery and Profound Transformation
In an ideal paradisiacal setting, we will guide you through time-tested spiritual practices so you can connect to your true self for a joyful and purposeful life.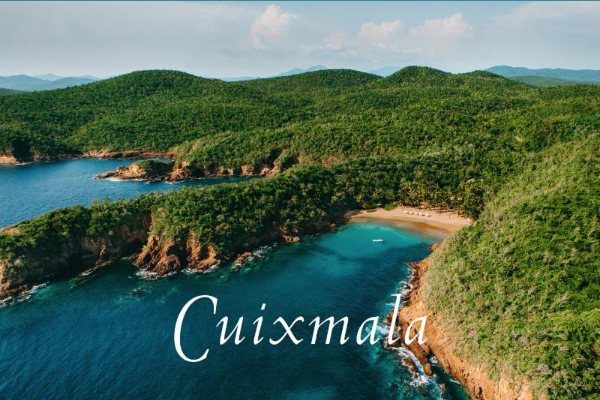 The Spirit of Living in Harmony with Our Eco-System
CUIXMALA , which means "The soul's resting place," is the container for our unique transformational work and growth that nature provides.
A luxury eco-travel destination set in 30,000 acres of
UNESCO Biosphere Reserve.
#2 Best Hotel in Mexico | Conde Naste Gold Award 2018
Alongside over three miles of pristine Mexican Pacific coastline, Here the boundaries separating you from nature are dissolved. The vast hills look out over the coconut plantation towards the Pacific Ocean, and to the east bamboo groves and mango trees number in the thousands.
The wide variety of landscapes, from lagoons, river, ocean, jungle and savannah contributes to an astounding spectrum of wildlife.
Aside from illusive jaguar in the surrounding nature reserve, around the hotel property are to be found roaming zebra and eland, multi-color iguanas, and over 270 species of migratory birds at any given moment.
Daily guided practices of
YOGA, MEDITATION, AND MINDFULNESS
are designed by master teachers Dr. Mehrad Nazari and
Michele Hébert based on three fundamentals: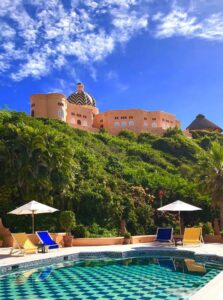 Spiritual practices for the evolution of consciousness:
Finding the place where your soul rests and thrives. A place of Inspiration, Enthusiasm, and Encouragement.
Mental purification (or detoxification of the mind):
Learning to shed and unload the suboptimum and negative thoughts that impede your inner growth.
Applied Spirituality:
Learning to bring the spiritual practices off the yoga mat and meditation seat to your daily interactions and activities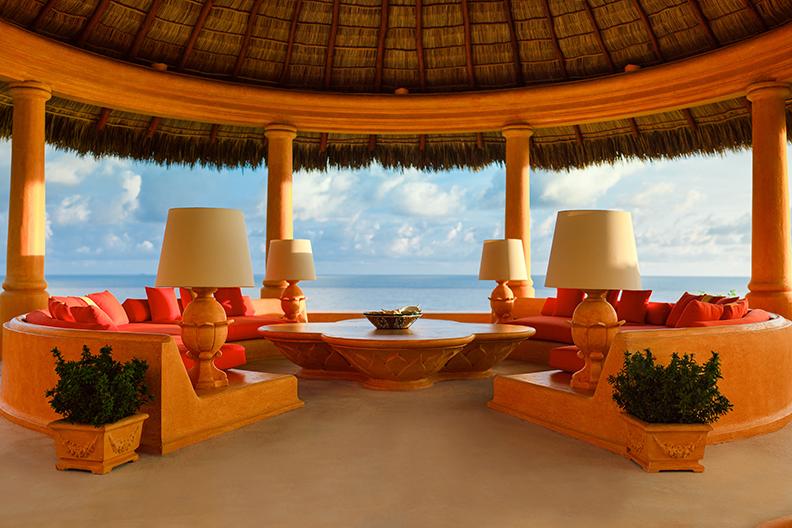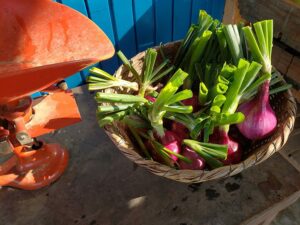 Bio-dynamic Garden Tour:
You will learn how above the organic farming practices and beyond the bio-dynamic application, Cuixmala honors the ancient wisdom of the indigenous. In addition to the natural laws, the observance of constellations is done to embrace our interdependence and connectedness of all beings.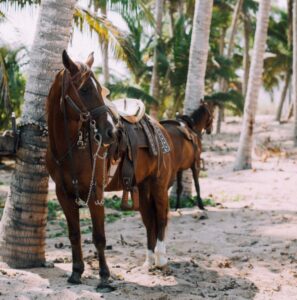 Nature Tour:
The Cuixmala-Chamela Reserve is a UNESCO accredited Biosphere. You will experience the Cuixmala Wildlife Projects – aside from illusive jaguar – in the surrounding nature reserve. Around the hotel property zebra, eland, multi-color iguanas, armadillo, tejon, deer, and wild boar are to be found roaming.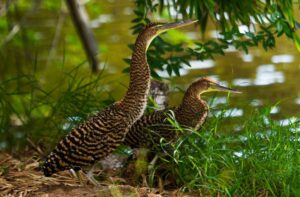 Lagoon Tour:
From a silent electric lagoon boat you will observe the results of Cuixmala's of bird program and will see many of the 270 of migratory birds species including exotic Roseate Spoonbills.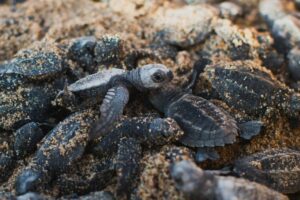 Turtle Release:
A part of Cuixmala Wildlife Projects, Cuixmala's turtle release program (founded in 1988) is 30 years old this year. It has protected 19,000 nests and with the help of guests, 892,774 turtles have been hatched and released to date.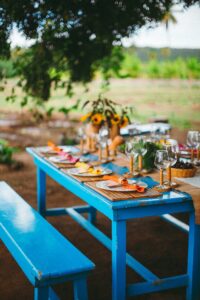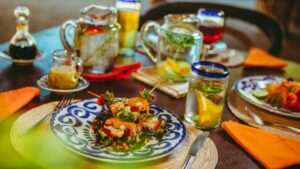 Environmentalism and sustainability are the core of Cuixmala.
A sprawling organic and biodynamic farm provides 90% of everything served on the estate. All produce, products, and ointments are organically created in house. Conventional organic farming provides for both properties as well as organic coffee, cheeses, honey, and even soaps and essential oils.
Tuition
CUIXMALA
(5 DAYS, 4 NIGHTS)
NOV. 2 – 6
Jalisco, Mexico
$3495 Double Occupancy
$1000 Single supplement
TOTAL ONE WEEK PACKAGE:
(8 DAYS, 7 NIGHTS)
NOV. 2 – 9
$6295 Double Occupancy
$1700 Single Supplement
Includes: Accommodations, Three Daily Gourmet Meals, All Taxes (20%),
All Workshop Sessions, All Tours, Events And Final Cuixmala Beach Party.
All Retreat Transportation, Transfers to and From Manzanillo Airport.
Not included: Air transportation, Alcoholic beverages, Spa treatments, and Gratuities.
Trip insurance strongly recommended.
This is a small group experience so if you have interest,
Please contact Michele immediately.
858-373-8458 (michele@rajayogis.net)
Deposit: $1000 refundable to August 1, less $350.
Please make checks payable to:
Nazzari, inc
and mail to:
Dr. Mehrad Nazari
1414 Foothill blvd.
Calistoga, CA 94515
Transportation
Private landing strip: You may use your private plane or charter flight.
Manzanillo International Airport (ZLO) is a 75 minute drive. ZLO can be reached by directflights from Los Angeles (LAX) and Houston Intercontinental (IAH) airports.
Puerto Vallarta Airport Puerto (PVR) is a three hour drive. PVR can be reached from many major U.S. cities.